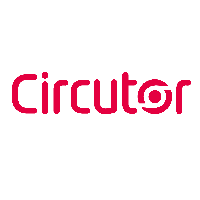 CIRCUTOR SA
Contact - CIRCUTOR SA
Víal Sant Jordi, s/n
Pol. Ind. Can Mitjans
08232 Viladecavalls
Spain
Send a message - CIRCUTOR SA
Legal information - CIRCUTOR SA
| | |
| --- | --- |
| Nature | Head Office |
| Year established | 1973 |
| Legal form | Sociedad Anónima |
| Describe your Company and attract Business opportunities (CNAE09) | Comercio al por mayor de equipos electrónicos y de telecomunicaciones y sus componentes (4652) |
| Corporate capital | 10,000,000 EUR |
| CIF | A08513178 |
| VAT no | ESA08513178 |
| No employees | 190 Employees |
| Kompass ID? | ES1004164 |
| Kompass member for | + 7 years |
| Membership | Booster International |
Presentation - CIRCUTOR SA
ACTIVITY CIRCUTOR SA has focused its activity on the design, manufacture and marketing of
electrical energy efficiency
equipment. Equipment used for energy measurement and control purposes,
power factor compensation
and
filtration of harmonics
and perturbances, and industrial
electric protection
. Panel and portable
power analyzers
,
electric energy meters
, billing energy meters, power quality analyzers,
earth leakage relays
, self-reclosing earth leakage relays automatic c
apacitor banks, harmonic filters
, reactors for filtering and smart
electric vehicle chargind
systems,
renewable energie
Main activity:
Measurement and Control
Fixed power analyzers
Measuring current transformers and shunts
Control devices
Energy management software
Portable power analyzers
Digital instruments
Analogue instruments
Metering
​

Multi-function electrical energy meters

Partial consumption energy meters
Protection and Control​
​Industrial earth leakage protection
Earth leakage and circuit breaker protection with reclosing system
Relays and control elements
Protection current transformers
Measuring and verification units
Power factor correction and harmonic filtering​
​Reactive energy regulators
Low Voltage Capacitors and Reactors
Low-Voltage Capacitor Banks
Harmonic filters
Medium Voltage Capacitors and Equipment and Accessories
Medium Voltage Capacitor Banks
Smart electric vehicle charging
Outdoor electric vehicle charging
Indoor electric vehicle charging
Renewable energies
Instantaneous self-consumption
Self-consumption with storage
Units for photovoltaic applications
Company catalogues - CIRCUTOR SA
Company's Videos - CIRCUTOR SA
General Information - CIRCUTOR SA
Certifications
| | |
| --- | --- |
| Type: | OHSAS ISO 18001:2007 |
| Number | OHS 140506-01 |
| Expiry date: | 25/01/2018 |
| Type: | ISO 50001:2011 |
| Number | EnMS 14506-A-01 |
| Expiry date: | 25/02/2018 |
| Type: | UNE-EN ISO 9001:2008 |
| Number | QMS 140506-01 |
| Expiry date: | 25/01/2018 |
| Type: | UNE-EN ISO 14001:2004 |
| Number | EMS 140506-01 |
| Expiry date: | 25/01/2018 |
Contact people - CIRCUTOR SA
Sr Ferran Gil
Principal Executive/Proprietor (Gerente)
Sr Ramón Comellas
MD/Chief Operating Officer (Director General)
Sra Nuria Albinyana
Communications Director/Manager
Sr Salvador Castellá
Commercial Director/Manager (Director Comercial)
Sr Fran Carretero
Export Director/Manager (Director de Exportaciones)
Sr Bernat Garcia
Marketing Director/Manager
Spoken languages Spanish, English
Sr Vicente Barra
Marketing Director/Manager
News - CIRCUTOR SA
Other
RVE-QPC, Ultra-fast charging stations, compact, mode 4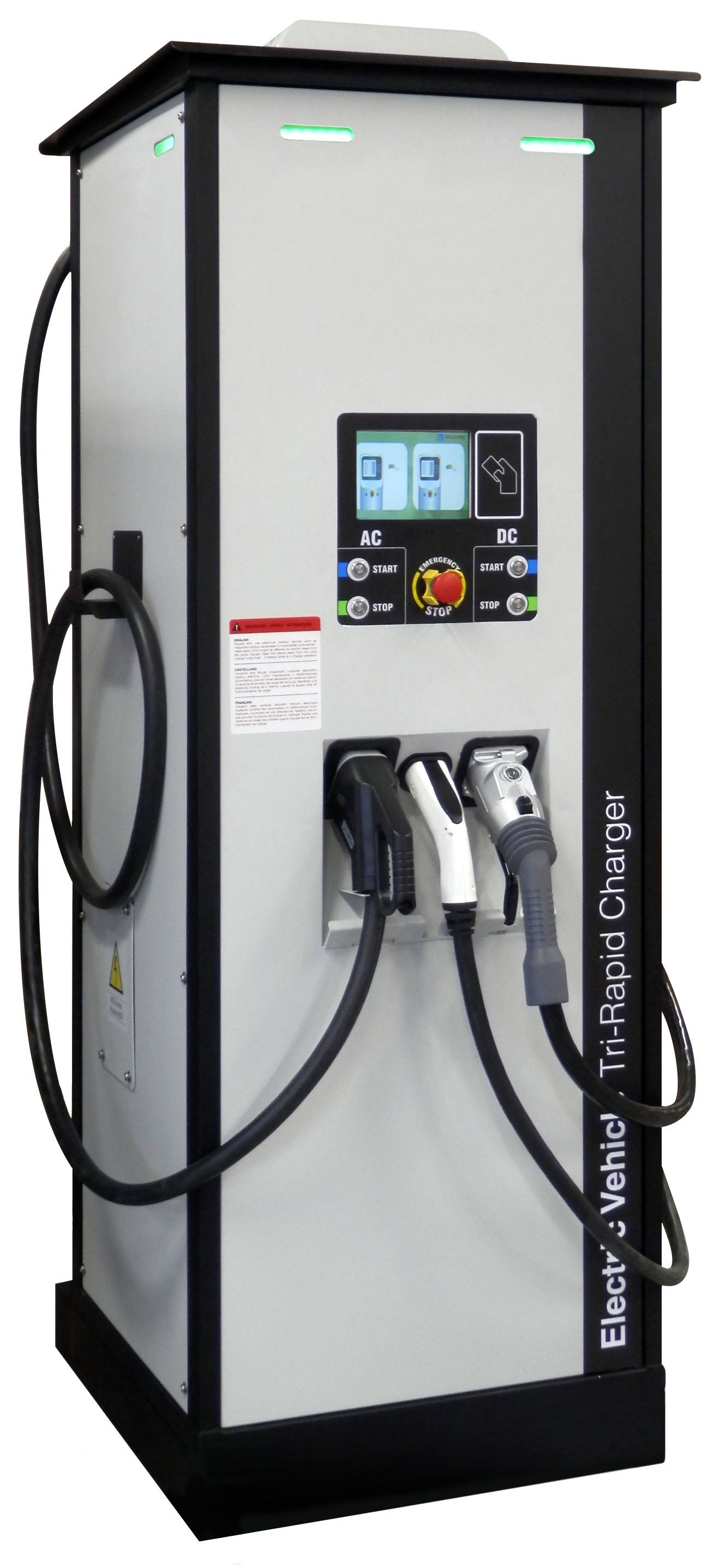 Date: April 12, 2016 12:00 AM
Fast charging point for Combo2, CHAdeMO and 63 Aac electric vehicles.CIRCUTOR fast charging stations can charge electric vehicles in just a few minutes (15 ~ 30 min.) depending on battery capacity and charge level. The unit has a communications system (Ethernet, 3G, etc.) that allows for permanent connection with the remote control stations and logging of all the charging data along with real time control. The unit can also be remotely controlled and simply and efficiently managed.
Other
RVE-WB, Car park boxes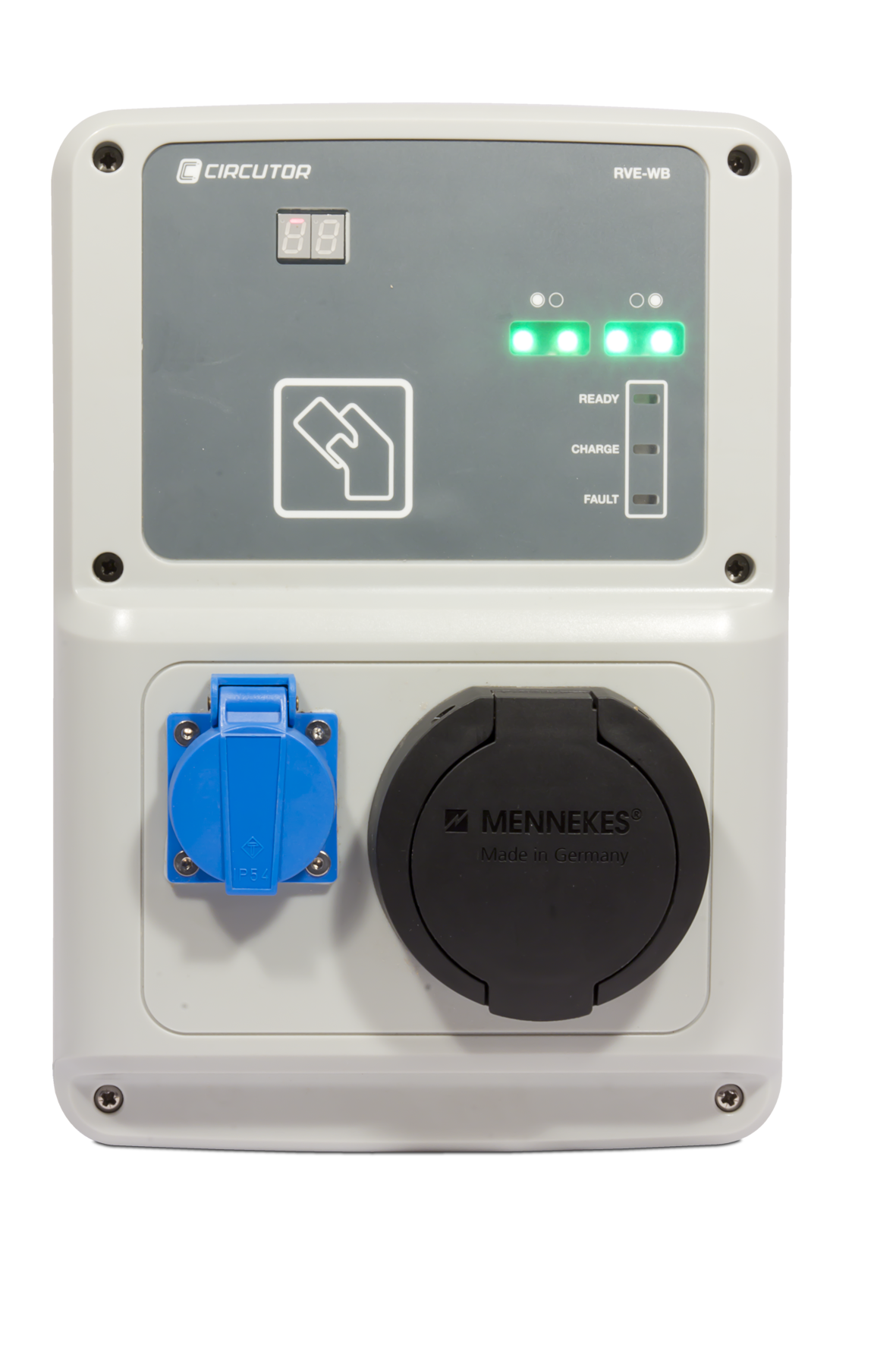 Date: April 12, 2016 12:00 AM
There are different types of indoor car parks with different features and requirements for electric vehicle charging systems. Therefore, different electric vehicle charging systems might be required in each type of installation. Wall-boxes are vehicle charging boxes of the RVE range that have been designed to facilitate electric vehicle charging in indoor car parks, in compliance with the electrical safety regulations and in relation to access, measurement and management of consumption. CIRCUTOR offers solutions that are adapted to each type of car park, which includes single-family homes, neighbourhood associations, public car parks, shopping malls and hotel car parks, etc. These solutions are designed with equipment that can operate autonomously and communications equipment that offers specific functions through software that is adapted to each type of installation. Robustness to withstand rough handling, resistance to vandalism and easy installation were some of the main issues taken into account when designing these units. Furthermore, these units stand out due to their compact size and high level of built-in technology. The whole range of RVE units has been designed to offer electric vehicle users with a simple method to charge their vehicles wherever they are parked. Car park charging boxes used by many different users include an access and energy payment system with contactless smart cards. Therefore, the entire charging process can be easily completed by any user in just a few steps.
Opening hours - CIRCUTOR SA
Key figures - CIRCUTOR SA
Activities - CIRCUTOR SA
Producer
Distributor
Service provider
Main activities within the Kompass classification
Other classifications (for some countries)
CNAE (ES 2009) : Comercio al por mayor de equipos electrónicos y de telecomunicaciones y sus componentes (4652)
NACE Rev.2 (EU 2008) : Wholesale of electronic and telecommunications equipment and parts (4652)
ISIC 4 (WORLD) : Wholesale of electronic and telecommunications equipment and parts (4652)
Secondary activities within the Kompass classification