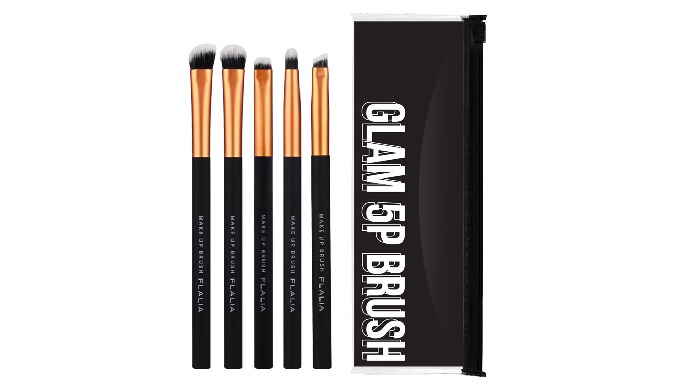 [FLALIA] GLAM Portable MakeupBrush Set 5 pieces
DETAILS
5 High Quality Synthetic Hair Brushes
Easy-to-carry Compact Travel Size Brushes
Silky Soft Synthetic Bristles + Rubber-coated Handles
Transparent Clear Pouch Brush Case
...
Description of the Product
[FLALIA] GLAM Portable Makeup Brush Set 5 pieces
DETAILS
5 High Quality Synthetic Hair Brushes
Easy-to-carry Compact Travel Size Brushes
Silky Soft Synthetic Bristles + Rubber-coated Handles
Transparent Clear Pouch Brush Case
MATERIALS
Bristle: Cruelty-Free Premium Synthetic hair
Ferrule: Aluminium / Handle: Wood / Pouch: PVC (19.8cm×7.5cm)
Model Number: SET-D-015
CONTENTS
1. Base Shadow Brush / 14.9cm
2. Point Shadow Brush / 14.3cm
3. Angled Shadow Brush / 15.0cm
4. Eyehole Brush / 14.7cm
5. Eyebrow Brush / 14.3cm
* FLALIA's makeup brushes are hand-crafted, so there could be slight errors in size measurement.
If there is any quesition,
feel free to inquire.
We will reply as soon as possible. Thank you! :)
Price of the Product
Price not indicated
Characteristics of the Product
Category of the Product